Revolutionize talent experience by providing AI-powered discovery, recommendation and relevance. Democratize learning and skill building by bringing hyper personalized expert content in the context of work. Provide frictionless access to the largest repository of learning and knowledge objects. Leverage advanced skills taxonomies, career-pathing and integrations with specialized talent management platforms to drive career mobility in an enterprise-grade flexible and customizable platform with built-in analytics.
Future ready impact from one unified platform for learning experience, skilling experience and career mobility.
Platform Agnostic | Highly Configurable
Attract | Develop | Retain
HIGHLY PRODUCTIVE AND HIGH PERFORMANCE TALENT
Institute and promote a learning culture, growth mindset, effective and insatiable curiosity in your organization to deliver useful, consumable and relevant knowledge and learning in the flow of work.
Cultivate skilling, upskilling and reskilling capabilities across your organization to deliver high productivity today, exceptional performance tomorrow and prepare your talent to be future-ready.
Attract, develop and retain highly productive, high performance and future-ready talent by providing employees with a wealth of opportunities for development and professional growth.
The LXP Market, in which EdCast is one of the leaders.. is really an unlocking of the huge library of digital content in companies… We are moving to a world where content has to be delivered in context, in the flow of work, in the flow of capabilities.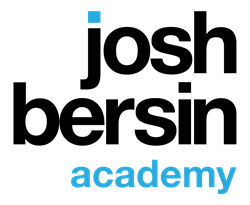 EdCast has been the catalyst to enable the digital transformation and acceleration of personalized learning at Hewlett Packard Enterprise. EdCast's solution has brought the power of search, content curation and access to subject matter experts as well as social learning to life for our people around the world with recognized relevance and impact.
The EdCast platform has, indeed, been a transformational product, encouraging higher adoption of learning through a great user experience. These capabilities are precisely what enable learning to create an impact for the business at the individual and organizational level.
Etisalat's partnership with EdCast has been about more than the delivery of world-class learning technology. The team behind the scenes is passionate pioneers of the industry and want to bring about real change for our company. Everyone is talking about Digital Transformation, while EdCast is actually delivering it. The blueprint for successful organizational learning has evolved and, thanks to EdCast, so has our learning strategy for our multicultural and multigenerational workforce.
As future technologies threaten to transform society, India is poised at the dawn of a new era, wherein the urgency to up/reskill talent at scale is paramount. The path we tread hereon will define the Digital Dividend as an asset or a liability. Through our FutureSkills initiative (powered by EdCast, a great partner to power our AI-first and mobile-first industry learning ecosystem), we stand committed to industry, academia and the nation of India toward developing a future-ready workforce.
At NSE Academy, our vision is to equip learners with future-ready skills that bridge the learning to earning continuum. It is our constant endeavor to encourage a culture of active learning and create a community of lifelong learners.  EdCast is the perfect partner to power our AI-first and mobile-first learning ecosystem, NSE Knowledge Hub, which democratizes access to learning by bringing global content and subject matter experts closer to learners, as per their choice, on-demand and on the go.
EdCast is a smart platform that allows building a culture of continuous learning by combining learning needs with member goals, interests and career aspirations. Learning is truly made easy with EdCast – a one-stop-shop for all learning across internal and external sources, including both company-sponsored and free content sources.
EdCast empowers the leaders for tomorrow to transform their repertoire of skills and influence the way the organizations think, thus reinforcing their competitive edge in a rapidly-changing talent environment.
...EdCast under the banner of Moneyversity, this has helped us to create and nurture an environment of not just collaborative and social learning, but also draw the power of high quality learning content available in the worldwide web, under the defined curation norms of the organization. This is indeed a step towards a revolutionary learning experience, and we are excited to be partnered with EdCast in this digital journey.
With My Learning Hub powered by EdCast, we have a AI-powered personal learning experience system that truly brings career development in the hands of our talent…
SME's are creating, aggregating, compiling and distributing content at capacities and speeds never before possible. With LXP, we've been able to seamlessly unify and scale our learning infrastructure in lockstep with business needs, giving us both a competitive advantage and a significant reduction in complexity.